Kontaktieren Sie uns
Telefon
Österreich
Tel.: +43 732 257700
Kontaktformular
Wir freuen uns auf Ihre Fragen.
> Kontakt
Business & Market Developer m/w/d
The Bossard Group is a leading international supplier of product solutions and services in industrial fastening and assembly technology headquartered in Zug, with over 30 subsidiaries worldwide. In the course of Industry 4.0, we are expanding our digital service portfolio. We have launched a new business field with the goal of optimizing and digitally transforming our customers' assembly processes in terms of productivity, quality, and process reliability. We call this new innovative business field Smart Factory Assembly. To further scale the business and to grow our global and agile team, we are looking for a:

Business & Market Developer m/w/d
In this position, you will be part of the Bossard group Smart Factory Assembly team and drive the rollout and scaling process within our organization, based in one of our units in Austria (Linz or Vienna). In your dynamic role you will be responsible for the following tasks:

Your role and tasks
You are always looking for opportunities to launch and scale the new business field within our organization and its customers.
You implement best practice models, and support to improve our sales approaches to shorten the selling cycles.
You support defining the roll out strategy, creating training content and holding training sessions for the business units and its prospects.
You see yourself as a link between the local business units and the Centre of Excellence / headquarter and ensure that the knowledge transfer is mutual.
You will be responsible for the growth of the new Smart Factory Assembly business field by identifying and acquiring new customers and segments as well as supporting and developing new projects with existing customers.
You will be involved in projects from architecting a solution, demoing the solution, supporting technical discussions providing confidence to the customer through showing our capabilities, customer use cases, and scoping.
You support along the selling process, in analyzing customers production/assembly processes to define system requirements.
You are involved in the planning of the go-to-market strategies and take part in further shaping a value driven and sustainable business model.
About you
You have the indispensable, motivation, and independent drive to successfully build up a new business and develop markets.
You are a true entrepreneur and eager to collaborate cross functionally
You have passion to improve process through technology and are familiar with topics related to SaaS, IoT, or cloud solutions.
You can develop coaches within customer stakeholder and close a deal in the upper management.
You are able to identify business opportunities and create demand at potential prospects.
You like challenging the status quo and working in an agile team.
Ideally you have experience in selling to or working with manufacturing companies, also familiarity with enterprise systems such as PLM, MES, etc. is an additional advantage, as well as if you have sold complex software solutions in a startup environment.
You are a team player with strong interpersonal skills and ability to take a leadership role when necessary.
You have a Bachelor's or Master's degree, preferably in engineering or business administration an industrial background.
This role will involve some travel, anywhere from 10 up to -30%.
Are you a doer who is enthusiastic about the production landscape, independent and enjoys working in a dynamic environment?

Team spirit, flexibility, passion for sales, interest in technical products, a structured work style and commitment inspire us!

You can expect a motivated and open-minded team, a future-proof workplace as well as modern working equipment and conditions in a positive corporate culture.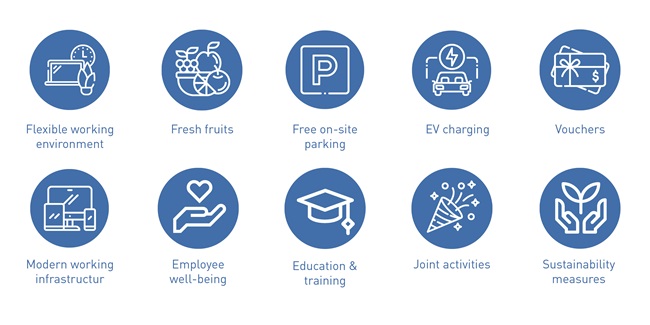 Your job is in a versatile, varied field of work with great scope for development. In addition, we offer for the advertised position a gross annual salary of at least € 53,000 (on a full-time basis) with absolute willingness to overpay with appropriate training, qualifications, and experience. On top there is an attractive bonus system. Have we aroused your interest? We look forward to receiving your complete application.

KVT-Fastening GmbH
Gernot Schmidt
Im Südpark 185
AT- 4030 Linz/Pichling
Tel. +43 732 257700
E-Mail: g.schmidt@kvt-fastening.com
www.kvt-fastening.at