Get in contact with us
Telephone
Austria
Tel.: +43 732 257700
Contact form
We are happy to answer your questions.
> Contact
26.06.2019
New: threadless PEM® SMTSK spacers for printed circuit boards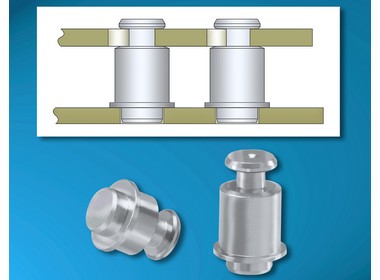 The new PEM SMTSK spacers were specifically designed for permanent mounting on printed circuit boards. They do not only provide a secure horizontal and vertical hold for stacked components, but also offer a simple assembly/disassembly by simply laterally sliding them. No screws or tools are required here. The spacers are delivered on tape and are compatible with existing SMT machines.