Get in contact with us
Telephone
Austria
Contact form
We are happy to answer your questions.
> Contact
Discover hidden potential in your products: A case study of a consumer home appliance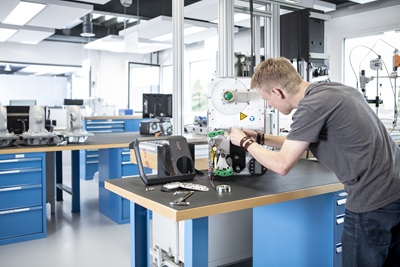 The forth industrial revolution is making the world of manufacturing move at increasing pace. Product designers and process engineers are challenged with continuous innovation, process optimization and efficiency. These are keys to gaining competitive edge at manufacturing business.

At Bossard and KVT-Fastening we enable you to outstrip the competition by discovering the hidden potential of your products and bringing the benefits to light. Here we offer a simply guideline:
Disassemble the product and analyze each part and fastener

Consult the experts to find improvement proposals and estimate the initial saving

Verify the proposals and examine the assembly process
Please fill out the form to download the case study.