Get in contact with us
Telephone
Austria
Contact form
We are happy to answer your questions.
> Contact
Bossard Cloud Revolution - SmartBin Cloud & SmartLabel Cloud

What is the Last Mile Management?
Last Mile Management is a simple solution for internal logistics. It refers to the «Last Mile» from the central storage locations to the work cells. Moreover, Last Mile Management fully supports the milk run / water spider by efficiently carrying out his material flow in a time-saving manner. In short, benefit from intuitive and paperless instructions for setup and replenishment, shorter paths and full transparency.
| | |
| --- | --- |
| without Last Mile Management | with Last Mile Management |
Benefits
Optimization of the material flow and reduction of movements in internal logistics
Real-time consumption data for each work cell
Increased efficiency due to shorter order and delivery times
High reliability
Flexibility in reconfigurations
Replenishment process with Bossard Last Mile Management

Demand request: At the work cell, a demand request is triggered semi- or fully automated - depending on the system.
Digital picking list: The demand request is online transmitted to the Bossard software ARIMS and is added automatically to the digital picking list.
Central storage locations: With the help of a digital picking list, the material can be efficiently picked at the supermarket, pre-assembly, warehouse, etc.
Optimized route plan: The milk run / water spider receives a route plan to replenish the work cells: path-optimized, paperless, reliable and time-saving.
Features

Electric demand request

Mobile App – Paperless
Integration all articles

Route definition – customizable

Simple industry 4.0 tool

Work cells – configurable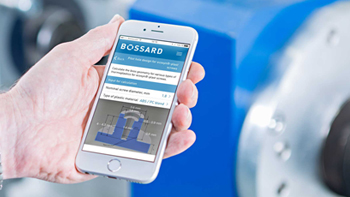 Your optimized production could look like this.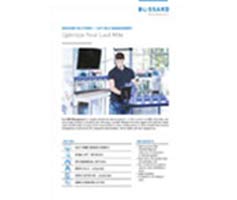 Optimize your last mile.
Optimize your Last Mile now, contact us to learn more
Download the factsheet

Bossard Solutions – Last Mile Management

276.2 KB