Making innovations successful together
At KVT we strive every day to find solutions to the global challenges of connection technology.

Only companies that are open to new developments and think outside the box can successfully break new ground.

For this reason we invite you to develop innovations together with us.

5 advantages if you choose us as your innovation partner
Thanks to our global supplier portfolio and many years of experience with all types of connection technology, we will reliably support you in your individual innovation project.

With technical know-how and extensive resources, we support you in converting your ideas or concepts into valuable new product solutions.

Master the challenges of connection technology together with us!
Proven Productivity

190 years of experience in fastening technology
Network of specialized partner companies
Professional advice
Comprehensive engineering services
High quality technical information and tools

Optimal delivery conditions
Short response and delivery times
E-shop for all catalog products

Smart Factory Logistics
B- and C-parts management
Smart, lean and reliable

Own testing laboratories
Test laboratories accredited according to ISO / IEC 17025 (mechanical, optical, geometric and chemical test methods)
ecosyn®-SFT is a system that was developed to easily connect two components with elongated holes. The big advantage of this innovative solution is that it combines all connecting elements in one module.

Function: Position the drill hole of the accessory so that it overlaps the elongated hole of the carrier part. Then the ecosyn®-SFT is guided through the bore and the elongated hole. When the screw is tightened, the ecosyn®-SFT locks reliably lock on the back of the carrier part.

Advantages: Only one assembly step required! This results in considerable time savings during assembly compared to conventional connecting elements. ecosyn®-SFT connection elements only require one-sided access. A subsequent correction of the position is possible without any problems.
> Contact us now
Based on the innovative MM-Welding® process, the InWWerse® fastening technology opens up another exciting field of application with its proven advantages in industry. The MM-Welding® engineers have developed a unique connection solution.

Do you need to connect thermoplastic components quickly and reliably? Joining thin walls and avoiding read-through effects? Do you have any Class-A surface requirements?

The innovative InWWerse® technology offers process times of less than 1 second. Since no liquid adhesive handling is required, this system enables significant cost reduction and process optimization effects.

Use the advantages of InWWerse® connection technology for your application and join us in being the innovation leader.
> to MM-Welding® brand page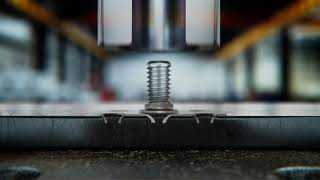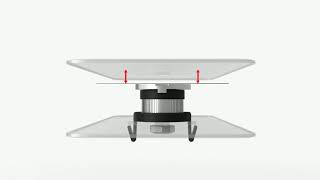 Do you have to compensate for manufacturing tolerances? Do you have gaps that are difficult to adjust?

WITOL® tolerance compensation systems can be used wherever tolerances in the form of cavities have to be compensated. Together with our partner WITOL®, we offer intelligent fastening systems from the first idea to series production.

The solutions can be 100% adapted to your interface in order to integrate them into the given environment.
> send inquiry now