Get in contact with us
Telephone
Austria
Contact form
We are happy to answer your questions.
> Contact
We are happy to support you
Thanks to the wide and comprehensive range of Southco products, there are many ways to use them for a wide variety of applications. We are happy to support you in the search and selection of the best product to solve your challenges.

Take advantage of our many years of experience and find out how Southco solutions can add real value to your company. We advise you quickly, free of charge and competently.
Do you have a general inquiry about Southco products?
Do you need CAD models of Southco products?
Would you like to speak to one of our product experts?
Let us know how we can support you with your project.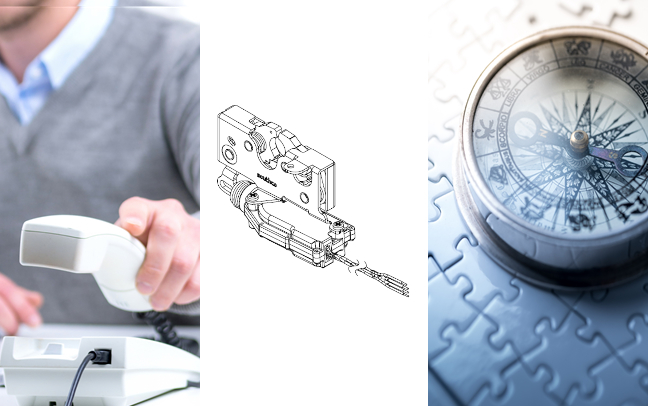 Southco® program
Whether in the fields of vehicle or special vehicle construction, mechanical engineering, lighting or medical technology, the KVT-Fastening product portfolio offers a variety of solutions in the area of hinge and locking technology.
You will find further details and overviews in our brochure and the Southco general catalog. In addition to the standard portfolio, we also offer you cross-industry individual modifications and special solutions.


SOUTHCO® LATCHES: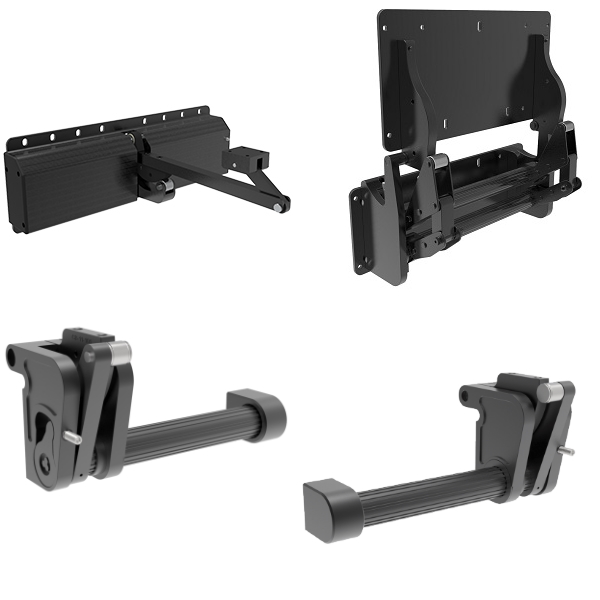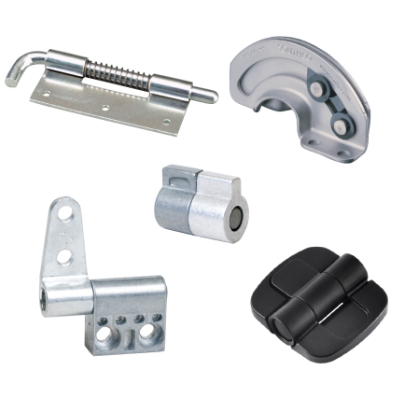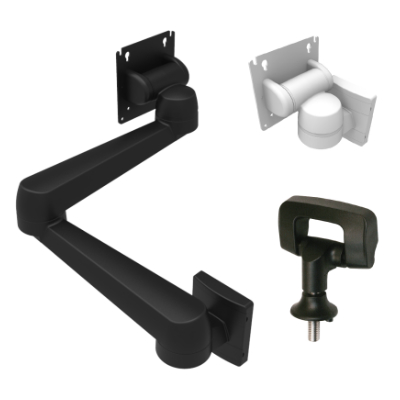 Positioning arm and display carrier
Easy display positioning up to 22.6 kg
Flexible rotation / pan / tilt
Attractive design thanks to concealed cable routing
Long service life> 20,000 cycles
Can be flexibly combined thanks to the modular design
Technical details:
> Download brochure
> Video height adjustable V and W series AV-D32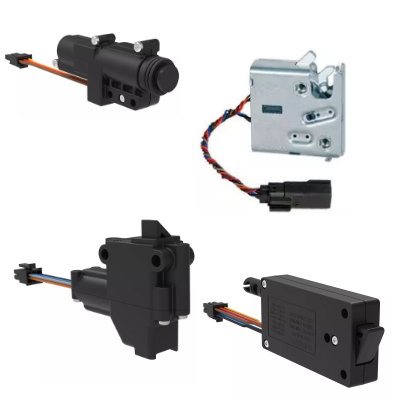 Electronic access solutions
Reliable function and high mechanical strength
Low power consumption due to DC motor in combination with latch gear
Increased security through concealed installation as well as door and locking status monitoring
Intelligent control by means of an integrated microprocessor and mechanical emergency release function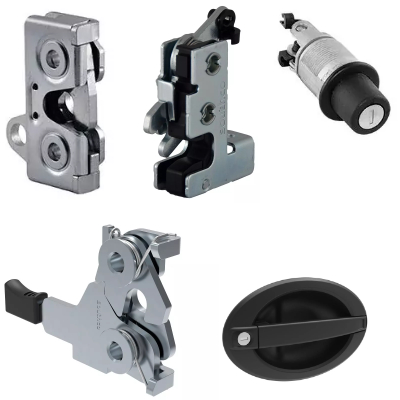 Rotary push-to-close system
Simple opening via direct actuation or remote release
One or two-stage closing by pressing shut (FMVSS 206)
Compatible with a wide variety of electronic / mechanical actuators and triggers
Numerous variants with max. mechanical load capacities up to 12,000 N
Technical details:
> Video rotary locking system R4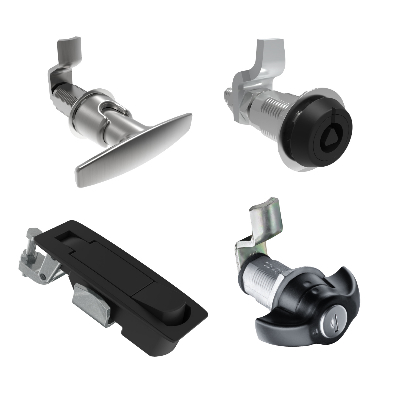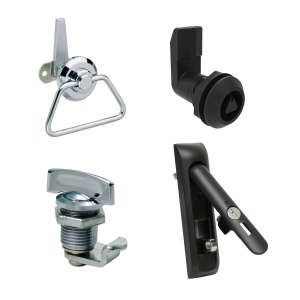 Push-in and pull-out locks
Easy opening and closing with a 90 ° turn

Variable holding areas with adjustable or fixed bolts

Hand, tool or key operated versions

Degree of protection IP / NEMA for many variants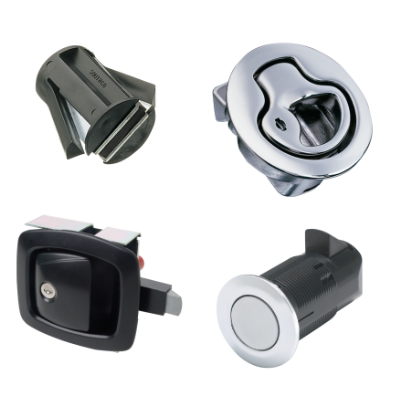 Push-to-close latches
Convenient closing by simply pushing it shut
Visible or hidden access
Hand or key operated versions
Fast snap-in single-hole assembly with many variants
Technical details:
> Video snap-in snap lock A3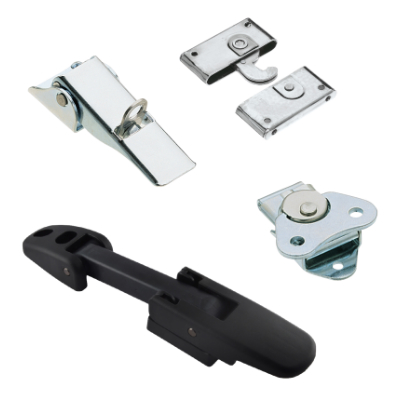 Draw latches
Plates are pulled together and held securely in place
Vibration-proof thanks to the clamps or elastic straps
Adjustable variants for flexible holding areas and to compensate for assembly tolerances
Locking options with locking spring or padlock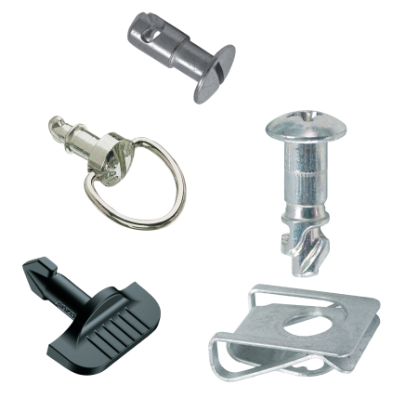 Locks for swing doors and sliding doors:
Quick opening and closing by a quarter turn (hand or tool operated)
Captive assembly (Machinery Directive / electronic devices)
High vibration resistance
Repeatable actuation with a defined actuation force
Technical details:
> Download brochure
> Video DZUS® quarter-turn fastener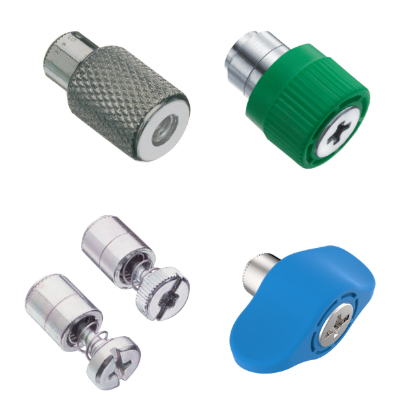 Captive screws
Captive in the supporting plate
Hand or tool operated
Variants with color-coded buttons
Various installation options and a large selection of actuation types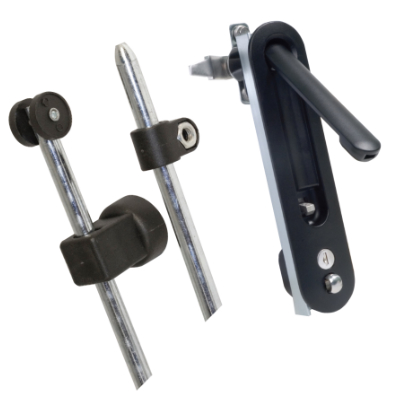 Turn-and-tilt and multi-point systems
Easy to operate by lifting and turning
Can be used as 1-point or multi-point locking
Safety options for hand, key and tool operation
Various lock bar options
Technical details:
> Video entry and exit lever lock HH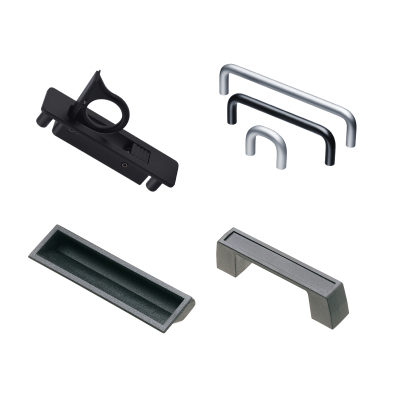 Handles and recessed grips
Quick and easy installation
Ergonomic standard lengths and comfortable gripping points
Surface mount and flush models
Foldable handle variants adapt optimally to the respective application