Get in contact with us
Telephone
Austria
Contact form
We are happy to answer your questions.
> Contact
SmartBin – perfected logistics system procedure using sensor monitoring
The parts are kept close to where they are needed. The weight sensors in the containers keep an eye on the stocks they hold.

The data recorded are sent forward every day and checked. When the defined limit is reached, an order is triggered automatically.

The required quantity of C-parts is put together and marked in accordance with the customer's instructions.

This guarantees that the parts will be identified without delay. Delivery of the parts to the place they are used may be done by the customer, if desired.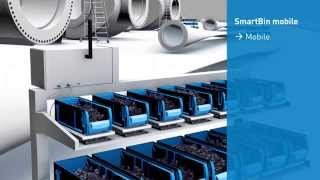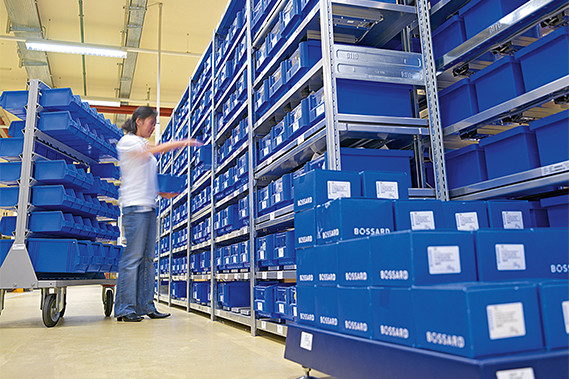 SmartBin classic
The classic among the SmartBin versions is used with Kanban systems. SmartBin classic is suitable for central or for decentralised Kanban systems, bulky goods and large volumes as well as for small parts. Whether small containers of little weight or pallets loaded with up to 1000 kg – SmartBin classic takes care of replenishment automatically, eliminates further stages and thus saves time.
SmartBin mobile
When the manufacturing process requires large components to be joined, or the manufacturing site to be changed, SmartBin mobile is the version to use. The parts required are loaded on mobile trolleys equipped with battery power supply and modem and transported to the place they will be used, and timely replacement is guaranteed.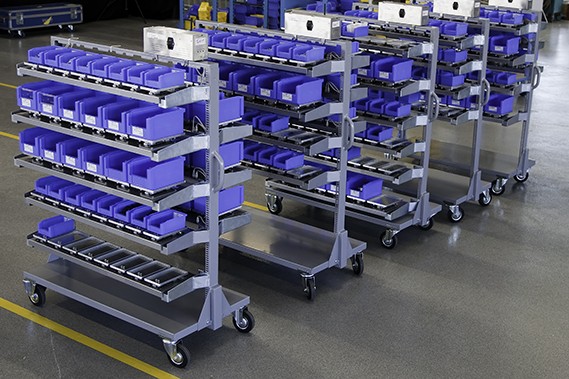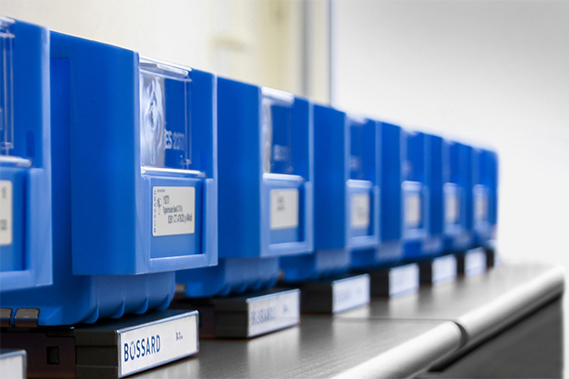 SmartBin flex
The newest logistics solution SmartBin flex makes everything even easier – an independent system which is simple to fit into the respective processes and which still functions completely automatically. The most flexible version of SmartBin works with a wireless power supply and is either installed at a production cell or directly in the production line. The material is right there where it is used and internal transport movements and waiting time are eliminated. The data are transmitted by radio.
Get in contact with us
We are happy to answer your questions.