Get in contact with us
Telephone
Austria
Tel.: +43 732 257700
Contact form
We are happy to answer your questions.
> Contact
06.12.2018
Open electronically and close manually: the Southco® EM-05 push-to-close latches combine convenience and security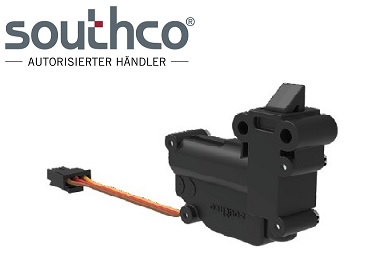 The Southco® EM-05 push-to-close latches are the ideal solutions for applications which require a concealed, controlled and above all reliable access. Every opening event is electronically activated and monitored – if you wish, time-controlled. This means for example that the security of IT cupboards and access flaps for distributing medication or for keeping drugs safely is considerably improved. Closing is also a simple, uncomplicated process: all you need to do is press and the latch snaps shut.
The EM-05 series is not only a space-saving design; it is also compatible with a great many doors and flaps. The push-to-close latches can also be integrated into existing systems for controlling access, so that there is nothing to stop retrofitting. Installing them is also simplicity itself; they can either be fitted directly to the door or the frame.
Experts from KVT will be pleased to give you any advice you require on the selection of a suitable solution. There is also an extensive CAD database of material available to assist designers.