Get in contact with us
Telephone
Austria
Tel.: +43 732 257700
Contact form
We are happy to answer your questions.
> Contact
26.06.2019
Southco® DZUS quarter-turn, quick release fasteners: a secure hold under all conditions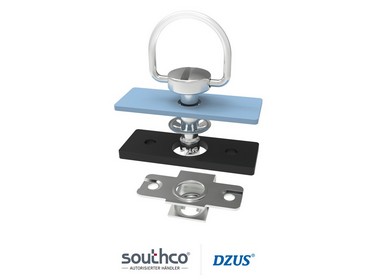 As an alternative to conventional screw connections, the DZUS quarter-turn, quick release fasteners are being recommended for more and more application areas. That is because they can be captively integrated into steel, aluminum or composite material components and can be securely attached and released again with just a 90-degree turn. In this way, for example, the battery housing of electric vehicles can be opened and closed again without having to use any tools. The quarter-turn quick release fasteners offer benefits in any application with a high resistance to vibrations, corrosion, material fatigue and temperature changes. The large selection of the head shapes available (manually operated or tool-operated) allows specialists from KVT-Fastening to find the ideal closure system for any requirement.