Get in contact with us
Telephone
Austria
Tel.: +43 732 257700
Contact form
We are happy to answer your questions.
> Contact
26.03.2021
The development partner in riveting technology: KVT-Fastening / Bossard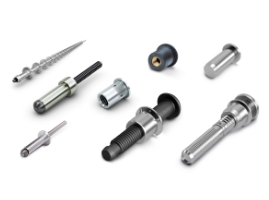 With advice from experts and coherent overall systems against hidden costs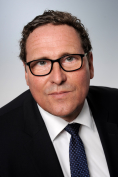 For Kay Brenning, the approach is of inevitable logic: In manufacturing / production, fasteners comprise around 50 percent of all individual parts of products. Accordingly, the focus is on the price of C-elements, "but: This is only the tip of the iceberg", underlines the Business Development Manager, who is responsible for riveting technology at KVT-Fastening / Bossard Germany.
"These visible costs comprise just 15 percent of the total operating costs, the oversized remainder are hidden costs" in almost all areas such as development, procurement, construction, storage - and their interaction.

Whether steel, plastic or other materials with different strengths: blind rivets and blind rivet nuts ensure firm connections.
Keyword System Sell: At KVT-Fastening / Bossard one does not leave it with the fastening elements alone, but relies on coherent overall systems, consisting of connector, processing device and assembly technology.

In addition, Brenning went on to say, it is crucial for customers not to have "just" a salesperson, but rather a development partner by their side ". As such, KVT-Fastening / Bossard offers tailor-made advice in application technology "from practice for practice" with a threefold optimization focus on:
the application in terms of joining processes and design

the connectors in terms of dimension, function and variety of parts


the workplace for ergonomics and cycle times.
The advantage of not being a manufacturer
Avdel® blind rivet systems, HUCK® heavy-duty rivets and lockbolts, ecosyn-BTC® blind rivet nuts, Fasteks® magazine rivets and blind rivets, Fasteks® FILKO® blind rivet nuts, POP® blind rivets and much more - the range of diverse rivet types for a wide variety of applications and setting tools is comprehensive and includes "only top products" according to Brenning.
The fact that you are not a manufacturer yourself gives customers the security of not being offered their own preferred blind rivets or blind rivet nuts: "Those who rely on our advice and our expertise get exactly the solution they need - and they don't have to worry about it. that there are problems during assembly. "And if the product has to meet individual requirements," our colleagues from the drawing parts specialist BRUMA in Velbert are ready ".
From briefing to developing prototypes and tests in a certified Bossard test laboratory to intelligent IoT process-controlled production - the principle of "everything from a single source" is for Brenning, together with plenty of experience and high engineering competence in connection technology, "the key to ours Customers to optimize their value chain and reduce the total cost of ownership through simplification ".