Get in contact with us
Telephone
Austria
Contact form
We are happy to answer your questions.
> Contact
11.05.2022
New PEMSERTER NextGen universal in-die feed cart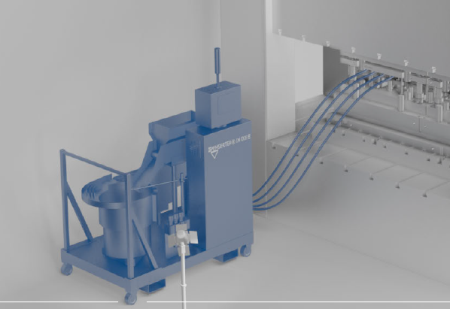 In the processing of sheet metal components, stamping presses and dies are used for cutting and shaping. PennEngineering®'s PEMSERTER® NextGen Universal In-Die Feed Cart makes it possible to insert self-clinching fasteners during the primary stamping process.

PEMSERTER® In-Die Technology incorporates automatic feeding and installation of PEM® self-clinching fasteners and eliminates the secondary operations such as those required to install self-clinching fasteners into sheet metal stampings, thus reducing the overall labor costs, enhancing the part quality, and dramatically improving the throughput of the product.

The device directly feeds different types of PEM® fasteners, such as nuts, studs and standoffs, to a stamping press. As a result, manufacturers not only benefit from reduced manufacturing costs but also from optimizations in quality. Moreover, the PEMSERTER® NextGen Universal In-Die Feed Cart can be employed for multiple projects, thus offering further potential for efficiency gains. It incorporates the latest technologies such as modular design and repeatable changeover to deliver the performance needed in the competitive stamping industry. With the use of quick connectors, it is virtually "Plug and Play". All that is needed to operate the cart is a single-phase power supply and operating air.

The PEMSERTER® NextGen Universal In-Die Feed Cart is developed to serve dynamic sheet metal fabrication, including the following applications:

Automotive:
Automotive Electronics – busbars, connectors, and power distribution systems.
Electronic Vehicle – battery tray and covers.
Automotive brackets – airbag retainers, seats brackets, fuel tank/brake line straps, crash boxes and support brackets.
Home Appliances – central heating systems and white goods.
Industrial – renewable energy busbars, industrial busbars and connectors.


For more technical details: Download the brochure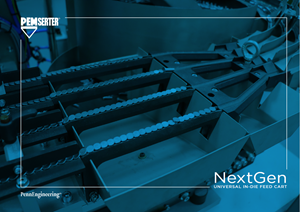 More about PEMSerter & In-Die Feed Cart: PEMSerter brand page
Would you like speak to us directly?
Our expert in clinching technology is happy to help! Contact us!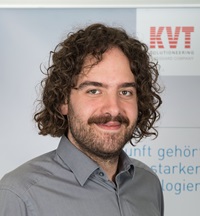 Klemens Freyinger
Product Manager Clinching Technology
Subscribe to KVT Newsletter now and stay updated with our latest product and service highlights!