Get in contact with us
Telephone
Austria
Contact form
We are happy to answer your questions.
> Contact
09.08.2022
Haeger® Buy-Back Program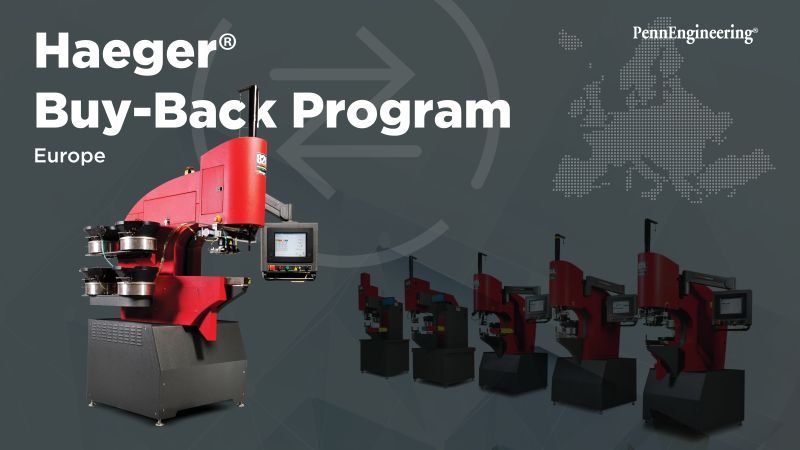 You are using older models of Haeger® or PEMSERTER® machines and think about upgrading? Then don't miss this special opportunity.
For a limited time, all European customers can trade-in their old Haeger® / PEMSERTER® machines and get up to
€8,000 Euros
back when buying the latest upgraded Haeger® models.
Most industries are undergoing rapid changes at the moment, and so are product assemblies and manufacturing lines. To support this extensive leap in innovation, our partner PennEngineering® is offering improved Haeger® / PEMSERTER® machines for the installation of PEM® self-clinching fasteners at a lower price. The offer is available to all European customers who decide to return their old Haeger® and PEMSERTER® machines.
For more information about the Buy-Back Program,
contact us: