Get in contact with us
Telephone
Austria
Contact form
We are happy to answer your questions.
> Contact
Advantages:
Simple: single component and a single-stage process

Speedy: workable after only ten seconds

Discreet: no visible signs on the "A" surface

Easy: access from one side

Practical: can be handled immediately

Adaptable: a variety of coatings, sizes and adhesives available

Clean: no cleaning up of adhesive necessary

Versatile: bonds to GFRP, CFRP, aluminium, steel etc.
Performance
Typical tensile strength 3.3 to 7.7 MPa

Variation coefficient (CoV) typically < 5 %

Resistant to red rust for 240-1000 hours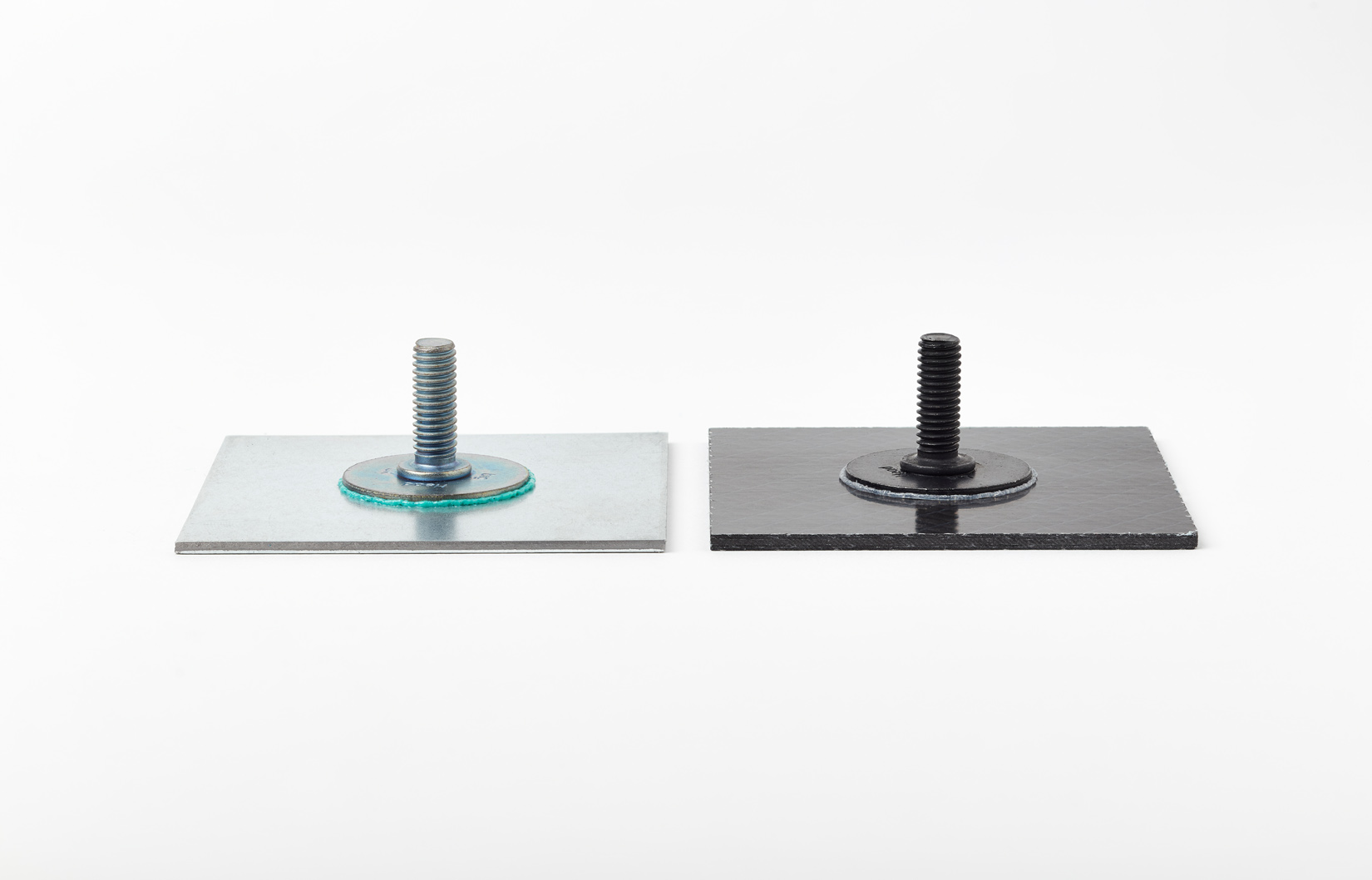 The Process: automated, semi-automatic or manual?
The Lean Bonding® process can be integrated into a fully automated process. From individual automated cells to complete system integration in the factory. For smaller volumes we can also offer as an alternative a simple and efficient processing system for manual bonding processes.
Get in contact with us
We are happy to answer your questions.
Product details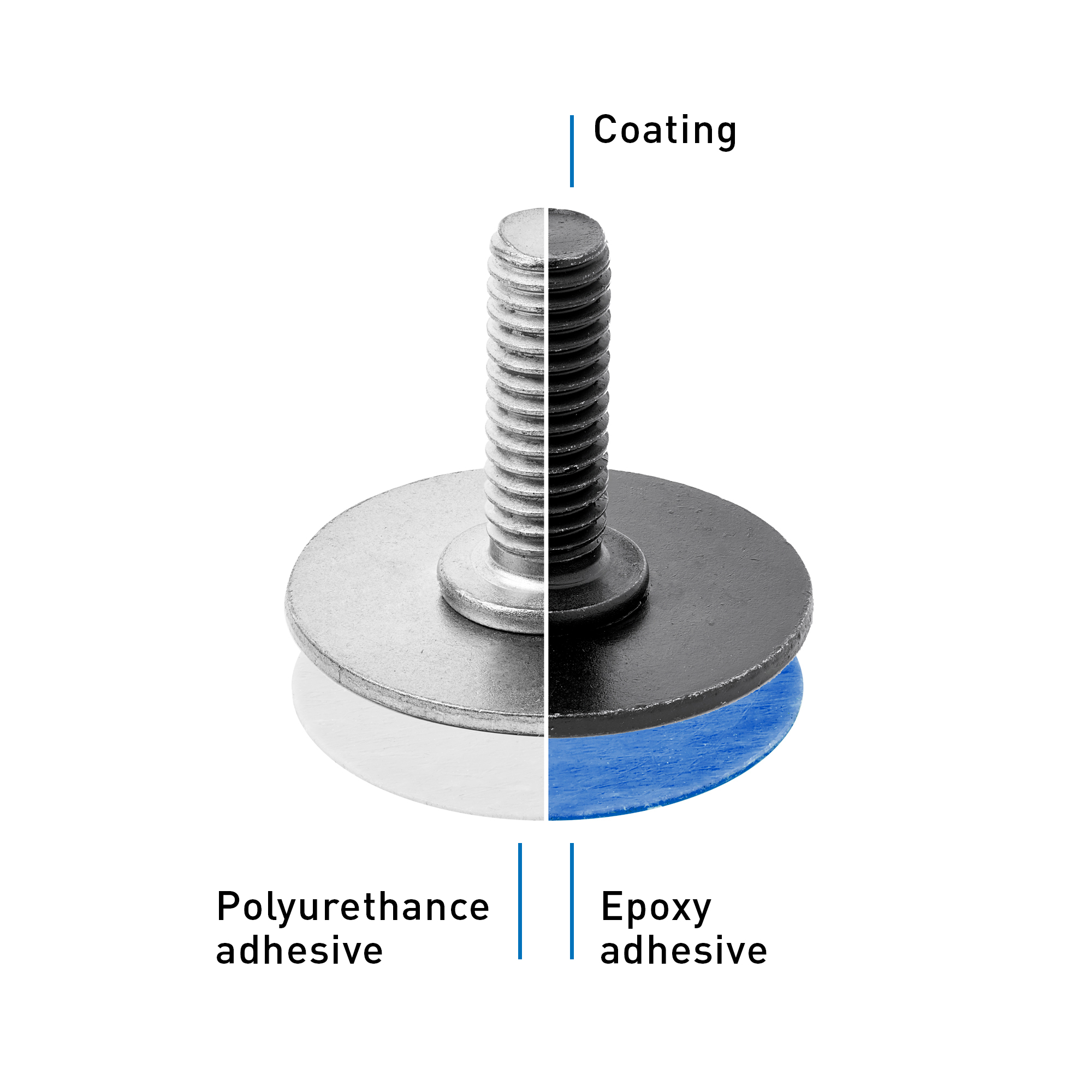 Fasteners
Head diameter:

24 mm




Thread sizes:

M5 or M6




Thread lengths:

16 or 20 mm




Material:

carbon steel
Coating
The bigHead® fastening element is available in a wide range of OEM-approved coatings. For further information please visit The tecHub.


Adhesive
Polyurethane: fast. Firm, low-temperature-curing epoxy resin: very strong, CDC-compatible, highly resistant to environmental influences.