Get in contact with us
Telephone
Austria
Contact form
We are happy to answer your questions.
> Contact
Digitization of production documents
Balancing Innovation and Standardization in Manufacturing 4.0

Disruption. Innovation. Transformational growth. While once heard only in start-ups and technology firms, these terms are becoming part of the wider business vocabulary. Today, companies in every industry are looking eagerly toward tomorrow, and the manufacturing industry is no exception. Success in manufacturing, however, relies heavily on consistency, uniformity, and standardization. How can manufacturing leaders navigate the tension between innovation and standardization to ensure they get full benefits from both?


Reduction of overhead thanks to digitized work instructions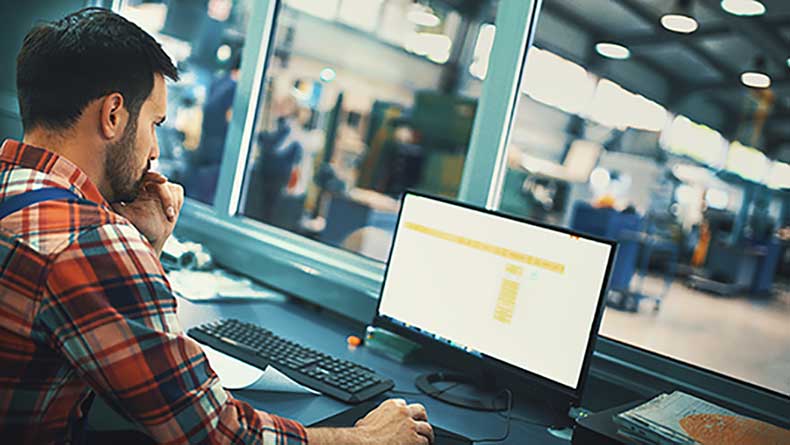 Innovation is exciting – it enables rapid process improvement and redesign, as well as new ways of working. In practice, manufacturing innovation takes the form of automation, technological improvements in machines and materials, enhanced use of data and computing power. All of these advancements can help move operations forward by allowing operators to do more with less, while providing more visibility and measurability. Standardized workflows – including the work instructions and protocols that define those workflows – are integral to ensuring quality.

Any change to a process requires updated work instructions

That means that new production documents must be written and distributed and previous versions must be collected and removed. It's a time-consuming, error-prone process, and it introduces the risk that outdated work instructions could lead to inconsistent outcomes. These documentation hurdles increase the 'overhead' required by each process change, which can stifle innovation and improvement.

Digitized work instructions support innovation by significantly lowering these hurdles.

Many systems include integrated design tools and easy-to-use interfaces that make capturing new processes and creating or updating work instructions simple. Documentation can be managed centrally and then automatically pushed to production stations – across the factory or across the globe – ensuring that each operator always has the most up-to-date version.

The ease of updating digitized production documents decreases the manual effort required when processes and procedures are modified. This reduction in overhead frees up time to focus on strategic improvement, leading to a culture where innovative change is seen as something to be celebrated and not just something to be managed.


Digitization gives workers peace of mind
Innovation can affect more than just processes and procedures – it can also impact people. Digitized production documents facilitate training, learning and working. The flexibility provided by digitized work instructions can reduce the overall time and effort required for training, while still supporting the individual needs of operators.

Digitized work instructions allow for multiple forms of media.

Unlike paper, which limits documentation to text and diagrams, digitized work instructions can be augmented by animation, sound, and video. This provides a richer, more interactive experience, which makes digitized work instructions effective with operators with different learning preferences. Because the digitized experience is primarily visual and not as reliant on text, it can be especially beneficial in environments in which work instructions must be translated into multiple languages.

In addition to the format, the amount of information can be customized, as well. After the initial training has been completed, one operator may feel confident with a particular process, requiring only a brief description of each step. Another operator, however, may feel more comfortable with extra examples, details, or explanations. With paper work instructions, additional information must be added as an appendix, requiring operators to flip through pages and pages (or binders and binders) of non-relevant material to find what they are looking for; with digitized instructions, it's as easy as clicking on a link. Through advanced searchability and the ability to link additional resources directly to process steps, digitized work instructions allow operators to customize their experience by providing as much – or as little – information as they need.


Consistent Process- and Quality optimization in assembly
When process improvements are easy to implement, they are implemented more often, leading to a culture of continuous improvement. Digitized work instructions enable operators not only to follow along with updated process step, but also to suggest improvements within the work instructions themselves, which can then be quickly and easily incorporated. This two-way flow of knowledge can increase productivity by allowing front-line workers to contribute best practices. Inputs are quickly validated and can be integrated into step-by-step instructions to improve the manufacturing process.

Digitized production documents also enable more data capture, traceability, and quality control than paper documents.

Smart devices and testing equipment can be integrated to ensure quality by only advancing to the next step after the previous one is performed correctly. As an operator works their way through digitized work instructions, information is collected at each step, which results in rich datasets that can be analyzed for process improvements and filed as product life record to be used for audits.

Digitization also makes it possible to automate previously manual documentation workflows.

The datasets also provide transparency and traceability along manufacturing processes, which can reduce the need for hard-copy approvals, data entry, and printed reports. Automated workflows are less prone to error, offering a further example of how digitized production documents can contribute to higher quality performance.


Conclusion
Amidst industry trends and new technology, manufacturers are faced with increasing pressure to grow, adapt, and adopt new ways of working; however, the need for consistent, repeatable processes and high-quality output remains as important as ever. Digitized production documents combine the best of both worlds by enabling innovation while ensuring standardization, allowing manufacturers to move confidently toward the future.
Case Study
Challenge

An innovative manufacturer of wheeled armoured combat vehicles aspires to become a paperless factory. Because they operate in a heavily regulated industry, extensive documentation is required. Under current processes, this translates into significant effort by the operator (stamping paper documents, printing reports, manual data entry, etc.), as well as increased risk that work instructions for assembly processes are incorrect or out-of-date.

Solution

After switching to digitized production documents, work instructions are automatically updated from the ERP, providing audit trails for revision changes. Work instructions and relevant documentation are displayed on tablets for each worker, and production devices along the assembly line, like smart tools and test equipment, are connected to the system, ensuring quality traceability.

Results

Using digitized work instructions on tablets for each worker, connected to all relevant production devices, the factory realized the following benefits:


Preparation time savings (>1 hour per order)
Reduction of rework (-20%)
Always up-to-date instructions
Full traceability
The digitization of production documents allowed the manufacturer to continue innovating while maintaining standardized processes and improving production metrics.



By combining digitized work instructions and protocols, connected assembly devices and tools, and easy access to production data, Bossard's Smart Factory Assembly system can support you in your innovation journey. Find out how we can help your company innovate and grow along process, people, and quality dimensions, while still maintaining consistent, standardized, high-quality results.
Get in touch with us to learn more