Get in contact with us
Telephone
Austria
Tel.: +43 732 257700
Contact form
We are happy to answer your questions.
> Contact
SmartLabel: flexible – transparent – adaptable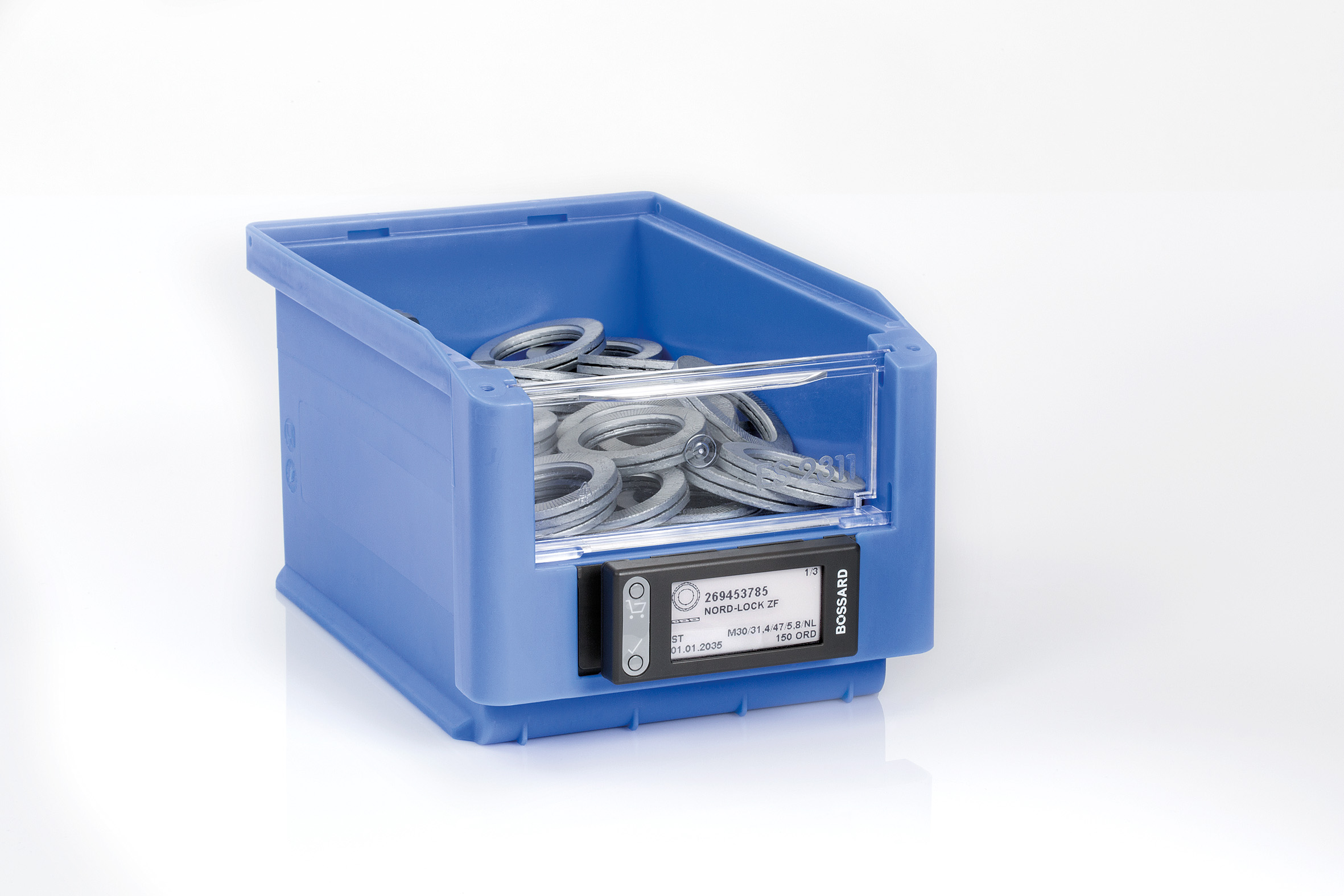 Bossard SmartLabel - Material management of B- and C-parts in storage, production and directly at the workplace

SmartLabel can be applied to any standard box and at any storage site, enabling the existing infrastructure to be used without the need for any conversion.
Users can easily order replacements from the site where they are needed, thereby keeping the process under strict control. The E-paper display is easy to read under all lighting conditions and a long battery life ensures minimal maintenance. It shows an image of the product and product information together with the item number, thereby ruling out any confusion when handling the parts. The order status, order quantity and delivery date are shown, providing greater transparency and trust.