Get in contact with us
Telephone
Austria
Tel.: +43 732 257700
Contact form
We are happy to answer your questions.
> Contact
06.05.2020
Delivery reliability during the coronavirus crisis: KVT-Fastening supplies medical technology companies with important connecting elements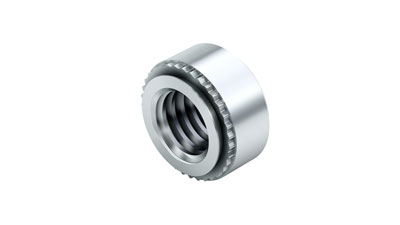 Demand for ventilators and patient monitors has increased dramatically due to the coronavirus pandemic. In order to attach these life-saving medical devices to intensive-care beds, manufacturers need reliable connecting pieces, such as those supplied by KVT-Fastening.

For example, one of the company's customers equips hospitals around the world with patient monitors and is facing strong demand due to COVID-19. As the leading specialist in fastening technology, KVT-Fastening supplies this medical technology company with important components such as press-fit fasteners and blind rivets. Even in this challenging situation, the customer can rely on punctual deliveries.

KVT-Fastening not only supplies standard products and individual elements, but also actively supports customers as an engineering partner when it comes to finding solutions – especially for custom requirements. Ad hoc solutions are therefore a particular strength of this manufacturer, which is thus able to ensure that new demand caused by the crisis can be met quickly. As a Bossard Group company, KVT-Fastening also stands out thanks to its consulting expertise and its ability to support its customers along the entire value chain. This includes recommendations regarding the materials used as well as optimised conditions for fast and safe assembly.

OEMs work closely with KVT-Fastening on the development of custom solutions. Currently, the special parts needed for patient monitors in intensive care units are also being manufactured. The company will supply 6.5 million different PEM fasteners and Avdel self-tapping rivets between April and December 2020. These small yet resilient parts play a key role by ensuring an absolutely secure connection – an essential requirement in medical technology.

The right fastener lowers the total cost of ownership

PEM press-in fasteners are inserted into a locating hole in the workpiece, displacing the material in the area of the bore. By means of cold forming, this material flows into an undercut in the shank area of the fastener. A serration or special head shape then prevents the component from twisting – the press-in fastener becomes one with the workpiece. In addition, the press-fit fasteners of this type do not cause any damage or bulges on the rear of the component.

Avdel speed blind-rivet systems can be used to reliably fasten metal, plastic, composites and electronic components. With an average cycle time of less than two seconds, this system offers fast processing even if the workpiece is only accessible from one side (blind processing). In addition to increasing productivity, the system-based reliability of the blind rivets also reduces rework and other quality-related costs. KVT-Fastening's innovative connection technology thus enables safe and speedy assembly processes – which are in especially high demand in light of the current situation.