Get in contact with us
Telephone
Austria
Contact form
We are happy to answer your questions.
> Contact
Modular design - from assembly station to production line
Choose the level of digitalization of your production that is most profitable for you, from one or more workstations for secure assembly to "configure to order" processes, i.e. an automated process from customer order to assembly, including storage of all quality-relevant production data.



The solution is tailored to your needs. Depending on the solution you can use the following options:
Basic

Smart Fastening


Pro

Smart Station


Enterprise

Smart Assembly


Workshop

✔

✔

✔

Smart fastening tools

✔

✔

✔

Quality database

✔

✔

✔

Digital work instruction

✔

✔

✔

Production statistics

✔

✔

✔

Smart tools and devices

✔

✔

Connected fastening system

✔*

✔

Network integration

(✔)

✔

Connection to ERP

✔
* max. 3 work stations
Smart Fastening (Basic)
Smart Fastening offers the possibility to integrate the screwdriving and riveting devices into a system that stores the generated data in a database. In addition, we advise you on the selection of tools and their programming and integration.
Smart Station (Pro)
ELAM basic offers the ideal introduction to assistance functions with digital assembly instructions.

The "basic" licence allows you to have up to 3 stations working together. These work independently together in a network, without connection or integration into the network. Small lines can thus be digitized quickly and easily without having to start large IT projects.

In the simplest configuration, we supply an industrial computer with various interfaces for the integration of tools and assembly aids, a touch screen and a scanner. This basic configuration can be supplemented with additional hardware such as pick-to-light systems or screwdriving systems.
Advantages
Digital and graphic-based work instructions
Work more intuitively, quickly and efficiently
Satisfied and informed employees
Controlled assembly / quality assurance
Safe execution and evaluation of processes
Error rates decrease; search times are eliminated
Productivity increases of up to 20 %
Proof of Concept
The proof of concept enables real production experience with the Smart Factory Assembly service offering. The model offers a quick to implement, risk-free and supervised implementation for you. The goal is to experience the added value of the system and find out how Smart Factory Assembly can move you forward in terms of "lean" production. A proof of concept offers you the optimal framework to extensively test Smart Factory Assembly in your production environment and see the benefits for yourself.

> Download now the Factsheet Proof of Concept
Smart Assembly (Enterprise)
With the "ELAM pro" and "ELAM enterprise" licenses, we offer a wide range of assistance functions and secure control of process flows.

The error rates are greatly reduced by the precise specification of procedures and processes. For complex and demanding Smart Factory plants we create a system consisting of server, workstations and tools. The system architecture is defined in coordination with IT and process technology of the production. The "enterprise" license also offers the possibility to control an ERP system and to ensure the exchange of information. All individual workstations, in lines, with mobile workstations or with fixed workstations can be used.

The aim is to network the workstations with each other and thus to obtain a digital image of the production. By means of an ERP integration, which the "ELAM enterprise" license offers, information can be exchanged directly with the ERP system. Parts lists, work orders or relevant production information are directly exchanged and synchronized.
Advantages
Your advantages with an ERP integration ("ELAM enterprise")
Automatic order line-up according to ERP specifications
Production advance / production data are automatically synchronized in the ERP
Matching of parts lists: components are controlled by the ERP for work instructions
Configure to order: automated creation of assembly instructions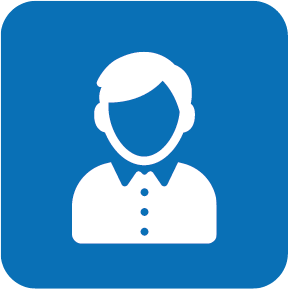 Production planner, ZIEHL-ABEGG SE
"With the system we can produce more than 100 variants economically in one-piece flow, easily enter new variants ourselves and change existing variants, which is very important to us. The acceptance of the system among the employees is high and new personnel can also be deployed on the production island without any problems."
In an interview you will quickly and easily find out which offer suits you best.
Download Factsheet