Get in contact with us
Telephone
Austria
Contact form
We are happy to answer your questions.
> Contact
Electric vehicles are revolutionizing the way we transport ourselves today and in the future. Innovative new market players are challenging the established industries and are taking their place in times when customers are increasingly focused on a sustainable CO2 balance and social responsibility. At Bossard, we help you to make the right decisions from the start and to make your products competitive – today and in the future.
Interactive Product Selector
Click our interactive Product Selector for a quick overview about typical fastening solutions for the different parts of a car: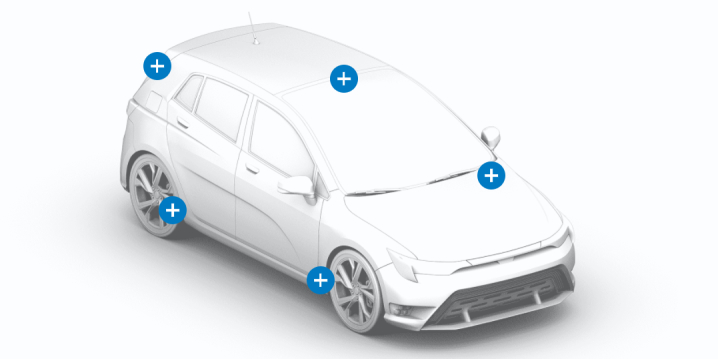 Fasteners for your electric vehicle development sorted by different application fields
Powertrain, Inverter in Electric Vehicles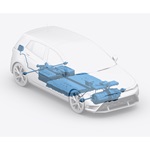 The range of an electric vehicle depends on the Power Distribution Units (PDU). Accordingly, fasteners should be highly durable and resistant to vibrations and to extreme temperatures.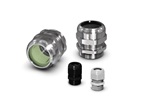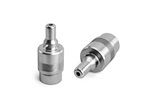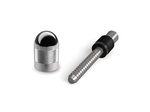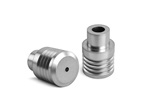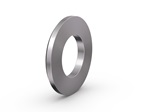 Battery in Electric Vehicles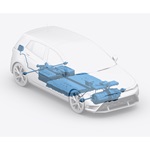 Our fasteners are characterized by high durability, vibration resistance and resistance to extreme temperatures.
Nut/washer assemblies
SEMS screws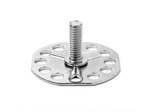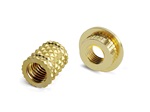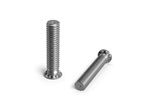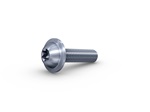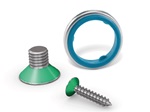 Body in White of Electric Vehicles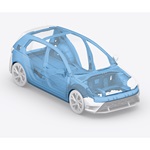 We recommend fasteners that are made of high-strength materials, are easy to assemble and disassemble and provide a high corrosion resistance.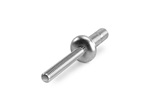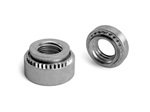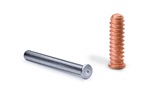 Chassis in Electric Vehicles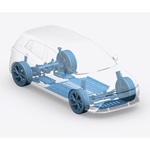 Fasteners in the chassis have to be vibration-proof, resistant to corrosion as well as to extreme temperature changes and able to maintain clamp force of assembly.
Structural fasteners
Wheel nuts and lug nuts
Cam bolts, nuts, washers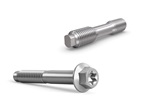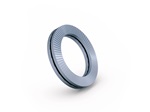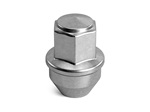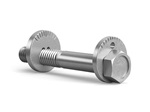 Exterior of Electric Vehicles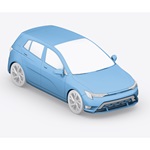 Fastening elements should be quickly replaceable, captive, reusable for assembly and disassembly and suitable for easy and safe mounting.
Plastic trim clips and push fasteners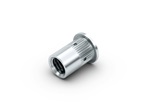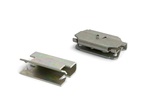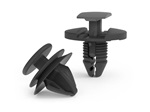 Interior of Electric Vehicles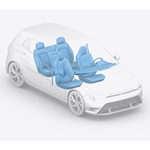 We offer fasteners which can be used in various materials, meet the requirements for light construction as well as high design and functionality requirements and are available in different color variations.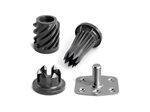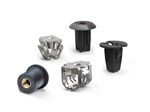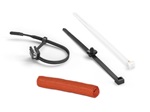 Get in contact with us
We are happy to answer your questions.
For electric vehicles, we can support you in the following areas:
One-stop shop
Bossard offers over one million fastening solutions, electric assembly accessories and control elements from inventory.
Own test laboratories
Several testing laboratories worldwide, some of them accredited according to ISO/IEC 17025, offer comprehensive mechanical, optical, geometric and chemical test methods.
Tailor-made solutions
Rest assured that we will find the best solution for your individual requirements. No more and no less. Talk to us!
Smart Factory Logistics
Focus on your core expertise while we optimize your B- and C-parts management with a fully automated logistics system and make it more transparent.
Expert Design service
Do you need support with your product development? We will help you to choose the right materials and fasteners. We also supply you with prototypes and small series.
Many years of market experience in the EV sector
Countless successful projects and many long-standing partners speak for themselves.